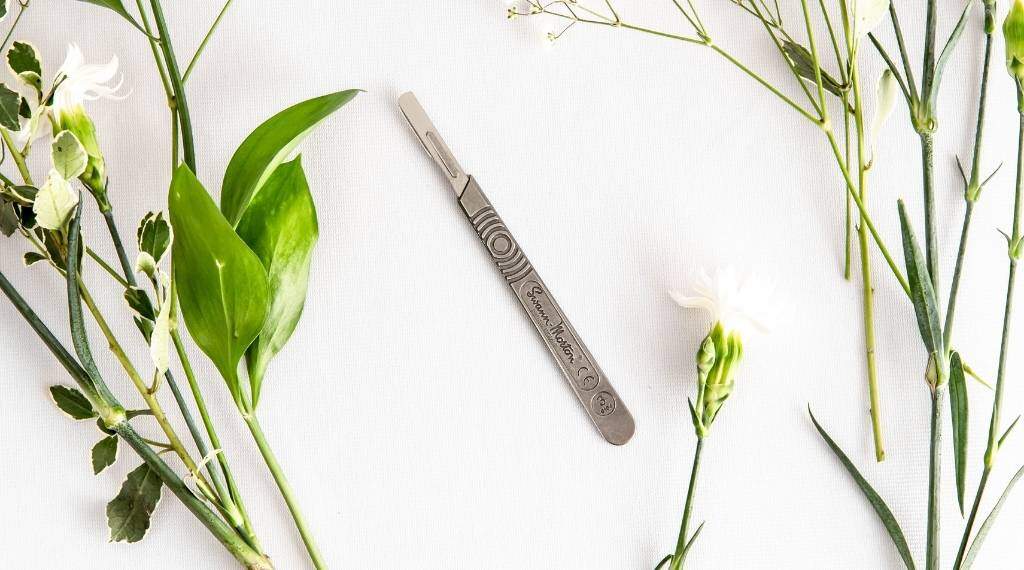 Dermaplaning, sometimes called epidermal levelling, is a safe procedure for exfoliating the epidermis and ridding the skin of fine vellus hair (peach fuzz) of the face. Like all skincare treatments, dermaplaning has contraindications and precautions.
Contraindicaitons rule out a client from being able to receive a treatment.
Precautions, of the other hand, means more info may need to be requested prior to making a decision. We use the term precautions as this does not mean clients cannot be treated 100% of the time.
Dermaplaning Contraindications
The "no-no's":
Acne vulargis
Skin cancer
Uncontrolled diabetes
Open wounds/skin lesions
Recent chemical peel procedure (4-6 weeks)
Chemotherapy or radiation
Family history of hypertrophic scarring or keloid formation
Haemophilia
Scleroderma
Tattoos (facial)
Thick, dark facial hair
Moles, numerous raised lesions on the skin
Sunburn
An allergy to stainless steel
Use of Isotretinoin (e.g. Roaccutane®) in the past 6 months
Oral blood thinner medications
Active infection of any type, such as herpes simplex or flat warts
Dermaplaning Precautions
Rosacea, eczema or dermatitis – depending on area and severity
Acne – can be treated depending on severity
Pregnancy
Dermaplaning is a safe way to exfoliate for pregnant women because it's a simple mechanical exfoliation that doesn't involve any acids or chemicals. Care should be taken surrounding use of topical products, and treatment should only be performed on healthy skin. Sometimes hormonal breakouts make dermaplaning unsuitable.
Prescription retinol within 1-2 weeks of treatment
The key question here – how thin/crepey is the skin? Very thin skin may not be suitable.
Recent use of topical agents such as glycolic acids, alpha-hydroxy acids and Retin-A (4 weeks)
Depending on the product and client's skin, however, we should always aim to avoid over-exfoliation.
IPL/Laser Facial treatments within the last month
Vascular lesions: major couperose skin should be avoided. Minor facial vessels on a case by case scenario.
History of cold sores: Whilst treatment can be performed preventative measures should be taken and treatment should not be carried out if a breakout is present or in the healing process. Without the use of a preventative oral anti-herpes medication, the cold sores can spread due to micro-tears in the skin.